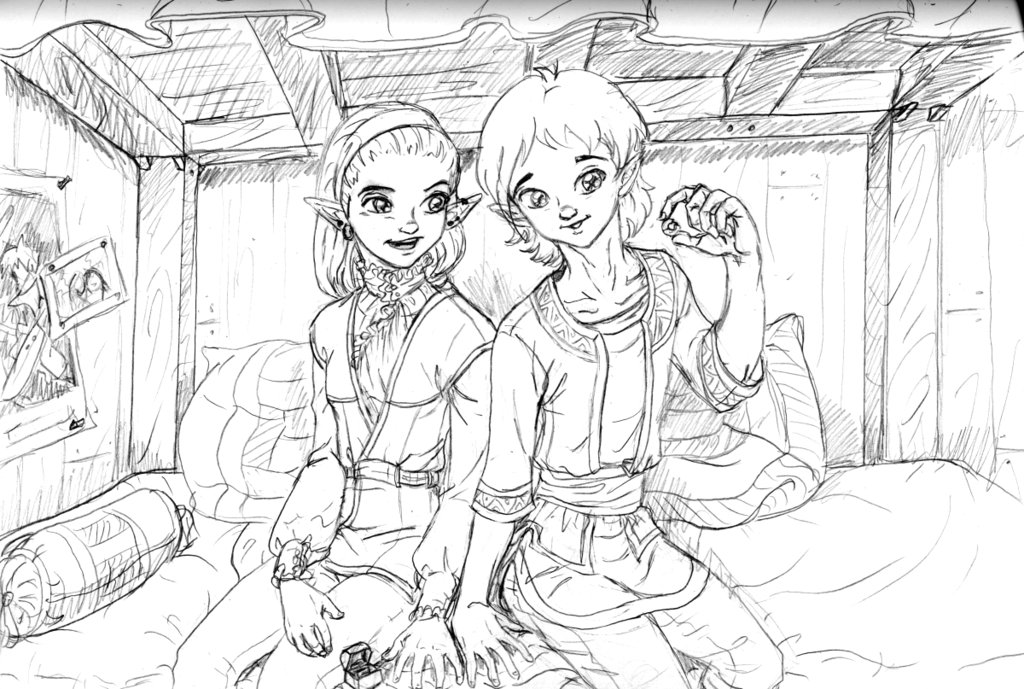 Pencil sketch for my original fic snippet, The Night Before we Say Goodbye. Link and his twin sister Lydia, at age 14. The characters are further expanded on in my short-story fic A Family Reunion.

This is the original pencil sketch for a work-in-progress. Mechanical pencil on acid-free sketching paper. Step 2 can be seen here: NBwSG: Tonality Test
Ad blocker interference detected!
Wikia is a free-to-use site that makes money from advertising. We have a modified experience for viewers using ad blockers

Wikia is not accessible if you've made further modifications. Remove the custom ad blocker rule(s) and the page will load as expected.