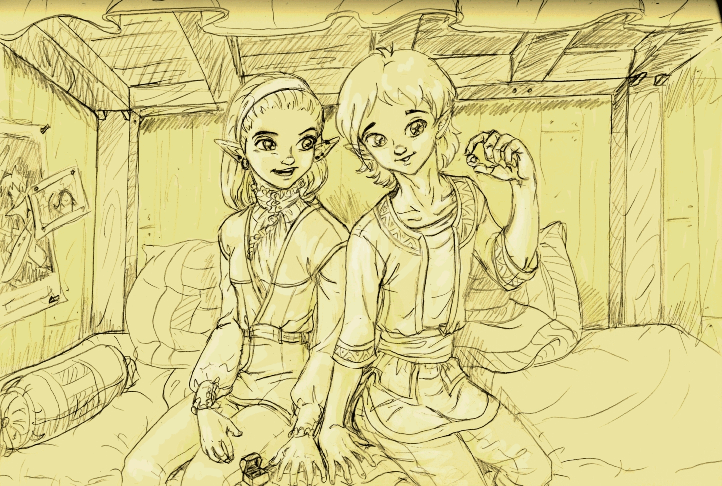 It's Step 2 of a work-in-progress. This stage is called a Tonality Test, which is a light and dark study, done in monochromatic value. Still in-progress, as I continue to define light and shadow. This is the first step to making a full-color digital image. The program I'm using for this one is called GIMP, and it's FREE. Go HERE: [1]

Based on my fan-fic snippet The Night Before we Say Goodbye. Link and his twin sister Lydia.

The characters are expanded on further in my short story A Family Reunion.

The original sketch for this is here: NBwSG: Pencil Sketch
Ad blocker interference detected!
Wikia is a free-to-use site that makes money from advertising. We have a modified experience for viewers using ad blockers

Wikia is not accessible if you've made further modifications. Remove the custom ad blocker rule(s) and the page will load as expected.